Pichilemu Domos was created in 2012 to provide a new and innóvative experience for resting in Pichilemu coupled with excellent guest service. Pichilemu Domos offers Domes full equipped ideal to enjoy eith family and Friends. 
The Dome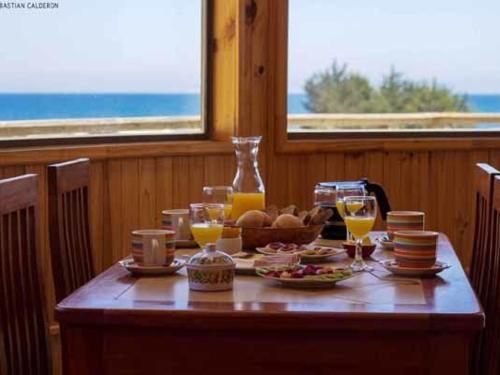 The dome or semo geodesic sphere, is one of the figures of sacred geometry, the icosahedron. In its construction there are pentagons and hexagons, simbolically associated with the unión between heaven and earth, in which the semi sphere formed by the dome takes us back to our origins, the mother matrix, cosy in the inside and protective on the outside.
Some of the benefits of the dome are that it is an anti-seismic structure, it allows the use of natural light, and reduces energy consumption thanks to its spherical shape ensuring a uniform temperature distribution. it also provides a great use of space from a small surface and provides thermal and acoustic natural insulation.